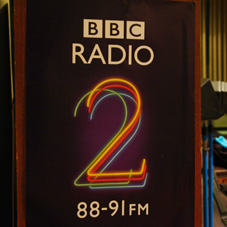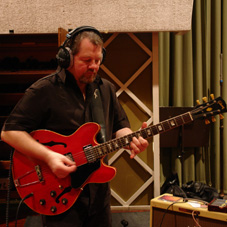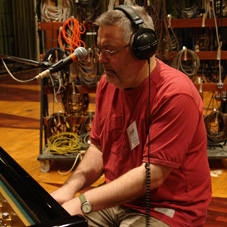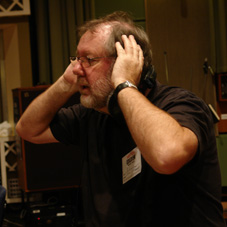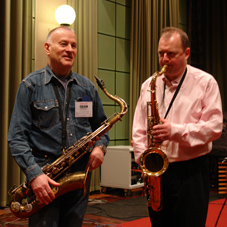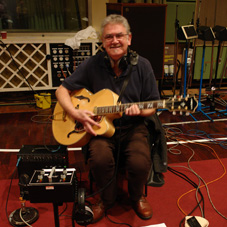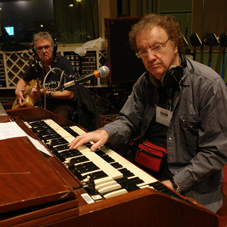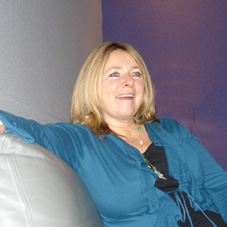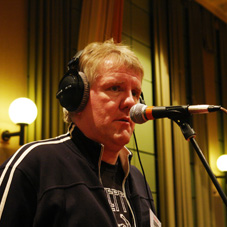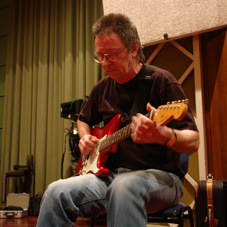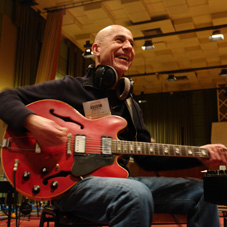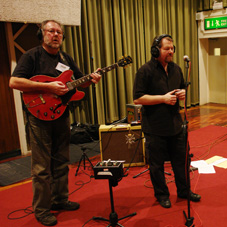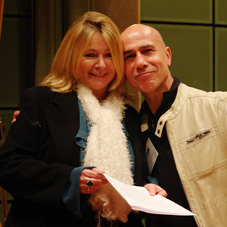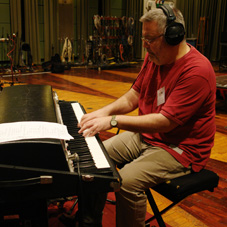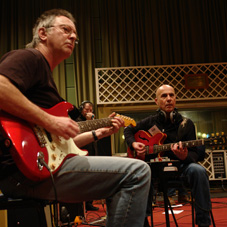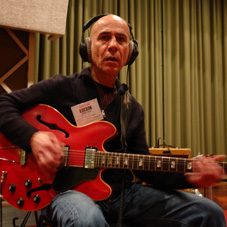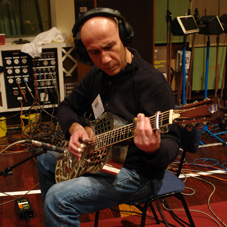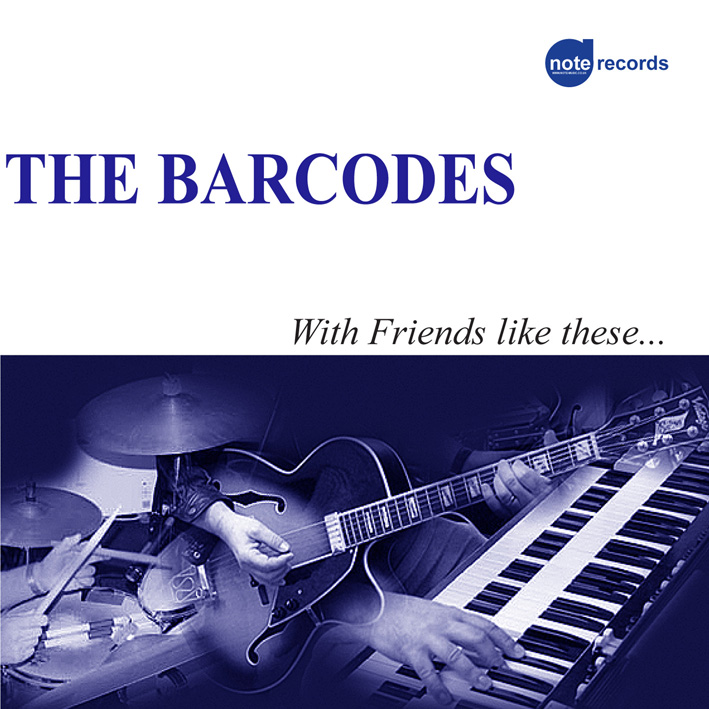 Photos Paul Long & Blake Powell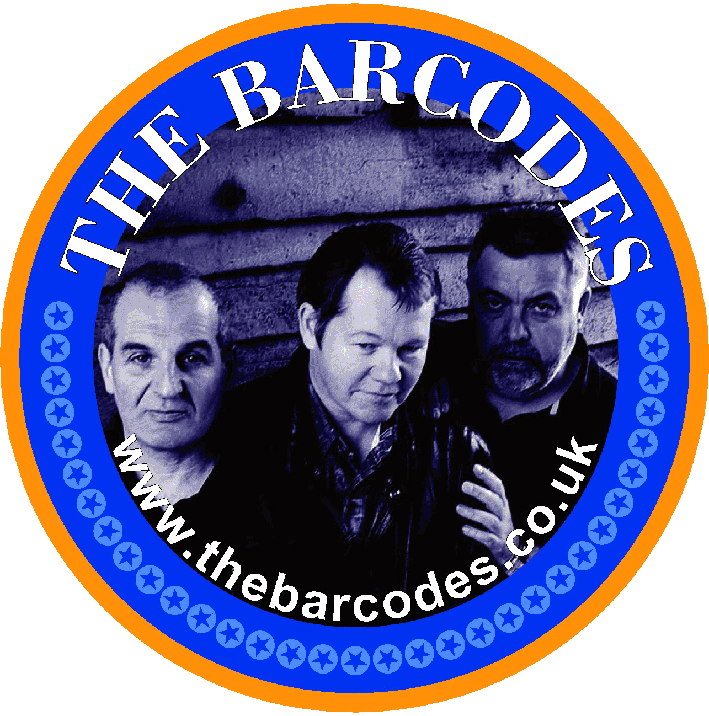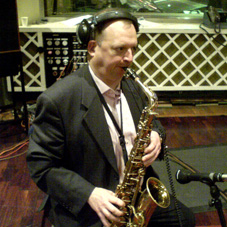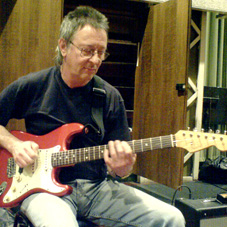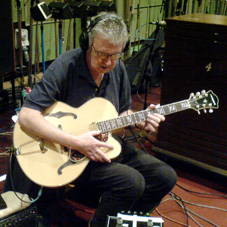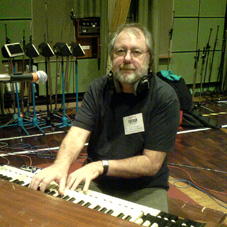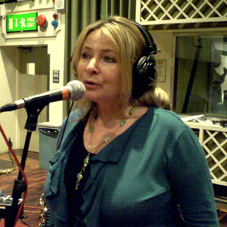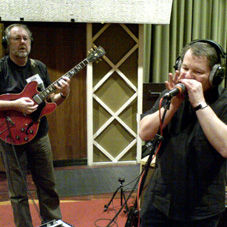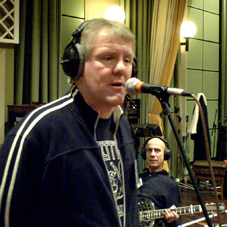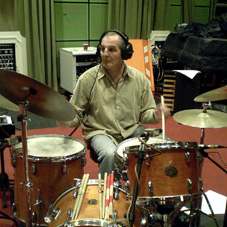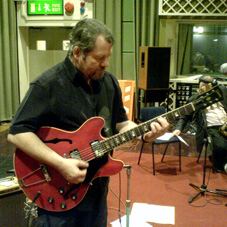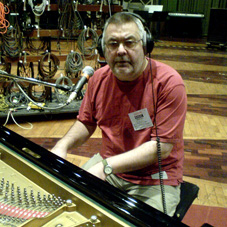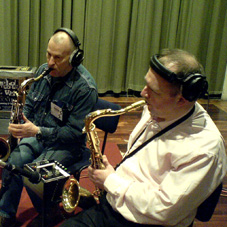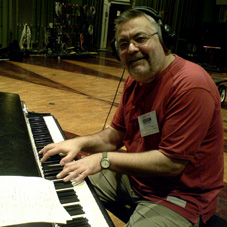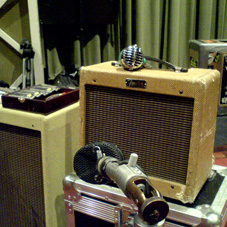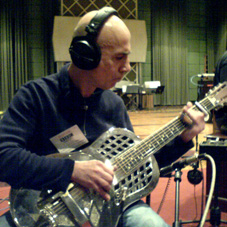 On Monday the 8 January 2007 fresh from the seasonal hostilities a band of happy music makers gathered in studio 3 at the BBC Maida Vale, London W9 to record a session for the Paul Jones Show on BBC Radio 2 Transmission was fixed for the 15 February of the same year.
First to arrive were the Barcodes in the shape of Bob Haddrell, Alan Glen and Dino Coccia to discuss with the shows producer Paul Long how we hoped the day would play out.
During the session they would record five tracks from the Barcodes latest CD on Note Records 'With Friends Like These...' (Note NCD1012).  The tracks to be recorded were 'I don't Worry About A thing' (Mose Allison), 'Halfway to Nowhere' (Dino Coccia/Alan Glen), 'Paint My Mailbox Blue' (Taj Mahal). 'Everything or Nothing' (Alan Glen), and finale 'Time Talk 'n' Trouble' (Dino Coccia/ Bob Haddrell).
Friends who played on the session were Nick Newall – Sax, Alan Barnes – Sax, Jim Mullen – Guitar, Zoot Money – Hammond Organ & Vocals on 'Halfway to Nowhere' , Paul Cox & Val Cowell – vocals on 'Paint My Mailbox Blue' with Papa George – Slide Guitar he also took the vocal duties on 'Time Talk 'n' Trouble', on 'Everything or Nothing' Gypie Mayo – Guitar took the lead and Paul Cox singing vocals. Roger Cotton – Hammond or Guitar on all tracks.
This day was very successful with everyone playing their part, putting in great performances, the atmosphere was relaxed , the experiance was most enjoyable for all participants. Many thanks to Paul Long the shows Producer and Recording Engineer Mike Walter & his assitant and of course Paul Jones at Radio 2, keep music live!
Alan Glen
Bob Haddrell on Piano
Nick Newall
Dino Coccia
Roger Cotton
Jim Mullen
Nick Newall & Alan Barnes
Zoot Money at the Hammond
Paul Cox Vocals
Val Cowell Vocals
Gypie Mayo
Papa George - Guitar & Vocals
Roger on Guitar & Alan on Harmonica
Val & George check the lyrics
Gypie Mayo
Bob Haddrell on Rhodes
Val, Paul & George
Papa George - plays Alan's Guitar
Papa George - plays Amistar Guitar
Jim Mullen
Zoot Money - 'Halfway to Nowhere'
Alan Barnes
Roger Cotton takes his turn on Hammond
Gypie Mayo - Feelsgood
Val Cowell - Paints her mailbox blue
Bob Haddrell on Piano
Alan Glen
Dino Coccia
Paul Cox - 'Everything or Nothing'
Nick Newall & Alan Barnes
Roger on Guitar & Alan on Harmonica
Papa George - plays Slide
Bob Haddrell - Hands & Foot
click on cover for more information