The Super Blues Sixties Band 2010 tour... booking now...
The set will trace the history of the British Blues Boom from the early days of Alexis
Korner & Cyril Davies,
right throught to the Blues influenced chart-busting bands The Kinks, Small Faces & Free.

The All Star Band includes Superb Vocalist PAUL COX ( 'The best voice in Britain' - Paul Jones )
and ex-members of Nine Below Zero / The Yardbirds / John Slaughter Band / Georgie Fame / The Barcodes / James Carr etc - a Top-Class band whose members have played at The Royal Albert Hall / Hilton Las Vegas / Hollywood House Of Blues and festivals around the world.

A great night of Rockin' entertainment Guaranteed !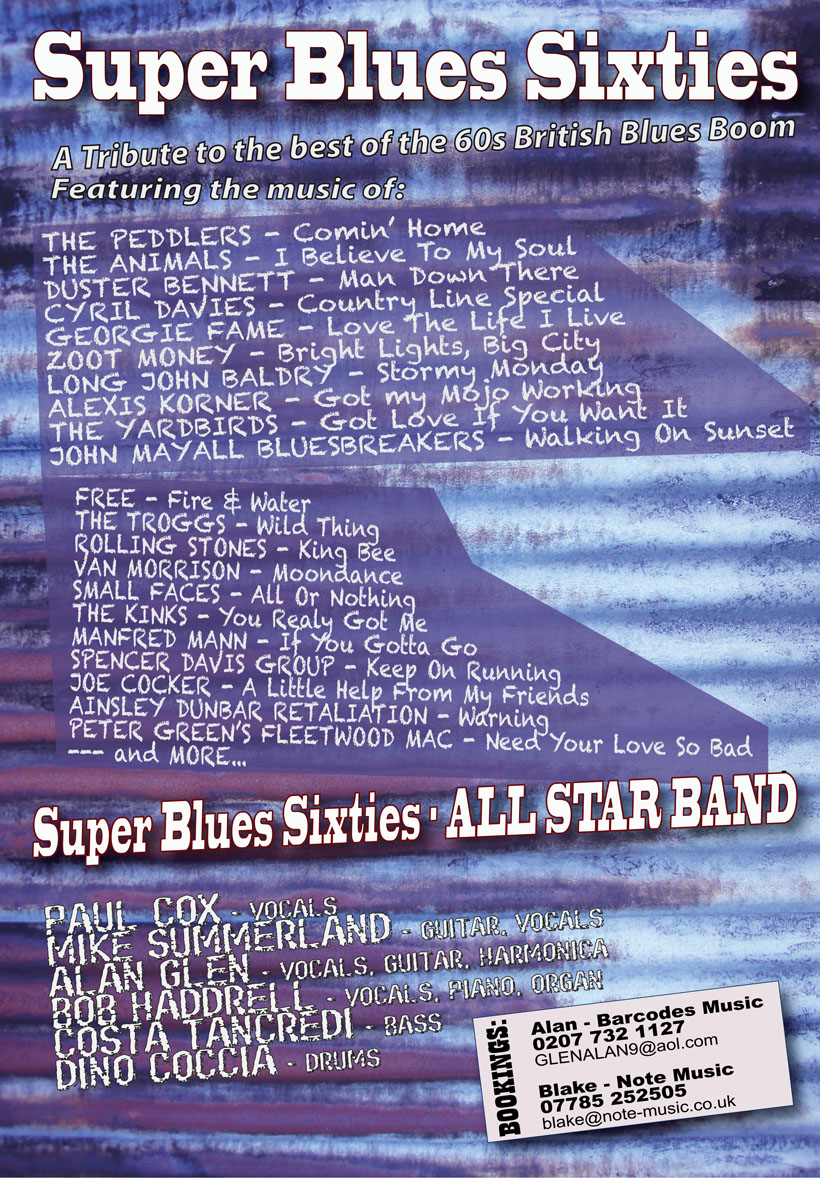 The Peddlers, The Animals, Duster Bennett, Cyril Davies, Georgie Fame, Zoot Money, Long John Baldry, Alexis Korner, The Yardbirds, Free,
The Troggs, Rolling Stones, Van Morrison, Small Faces, The Kinks, Manfred Mann, Spencer Davis Group, Joe Cocker, Ainsley Dunbar Retaliation,
Peter Green, Fleetwood Mac,
John Mayall Bluesbreakers