Jongleurs
"Monday Night Blues"
Hythe Bridge Street, Oxford. OX1 2EW.
Monday 4th February
Set List
The Paul Cox Band played to highly knowledgable "Monday night blues" club crowed at Jongleurs in Oxford City Centre on Monday and completely won them over with his special brand of modern blues and soul. After two blistering sets they would not let him leave the stage calling him back for two encores. A fantastic night of performances from the Band, Gary Moberley on keyboards, Mike Summerland on Guitar and the rhythm section of Steve James. on drums and Al Maclow on Bass.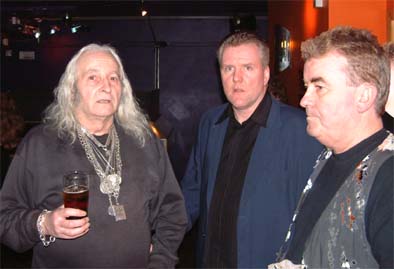 Phillip the club's promoter with Paul and Gary relax before the show with glass of the local brew.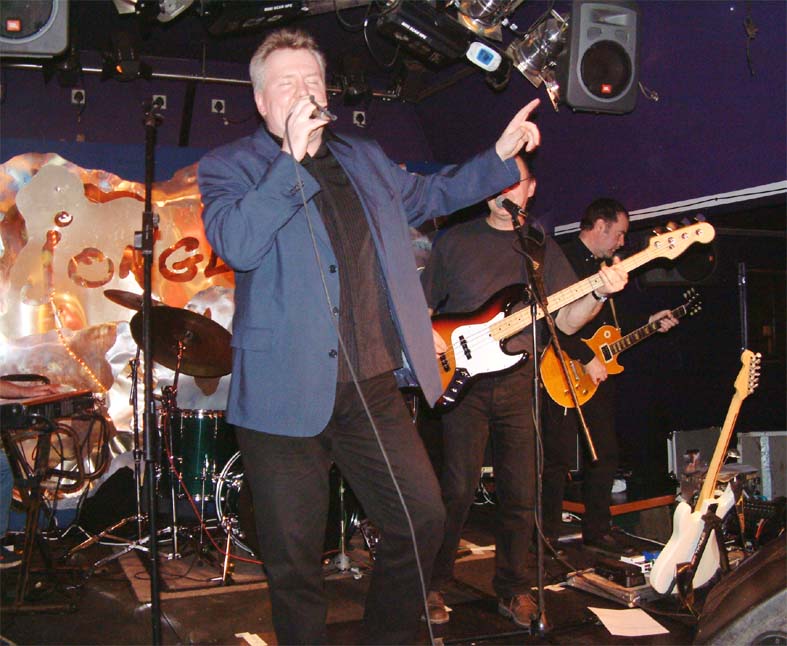 Paul has the crowed shouting for more, they just can't get enough of that sweet soul music!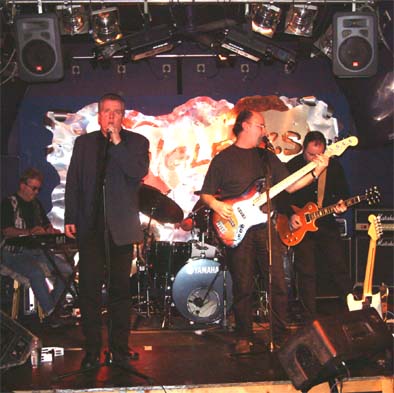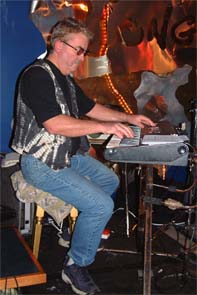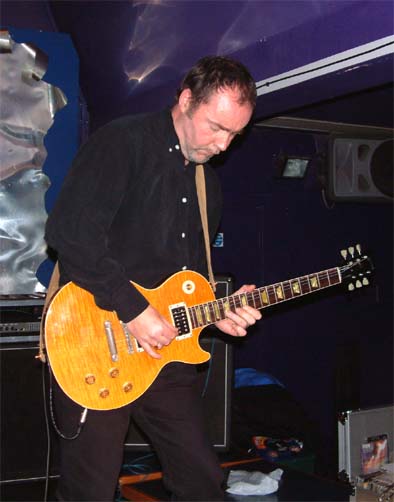 Paul and Al give it large
Gary in Hammond Mode
Mike gives the blond a thrash
Paul and the boys will be back at Jongleurs...
in 2003 for another great night of R & B